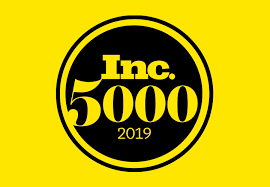 GC Realty & Development LLC's continuous growth year after year has earned the company placement, for the very first time, on the Inc. Magazine's Influential 5000 list of fastest growing companies in America.
On August 14, 2019, we were delighted to learn that we were awarded the 3,153 spot of the top 5,000 fastest growing companies. At first I thought that was a mediocre ranking, however, when I found out there are millions of small businesses in this county, I quickly felt a huge sense of accomplishment and pride.
The list is comprised of privately held, for-profit, US based companies that are not subsidiary's of any other companies. In order to qualify for this prestigious award, the company must be in operation since the first quarter of 2015 as they measure the percentage of revenue for the most recent three-year period to observe the growth over multiple years.
GC Realty & Development LLC was established in 2003, however, in recent years we have catapulted to the top of our industry as a result of our outstanding leadership, loyal clients, and experience as both as property managers & investors.
We look forward to many more years on this list and would like to thank all of our supporters, including our employees and their families, our clients, our residents, and all of the wonderful people in the community that speak positively about us time and time again!